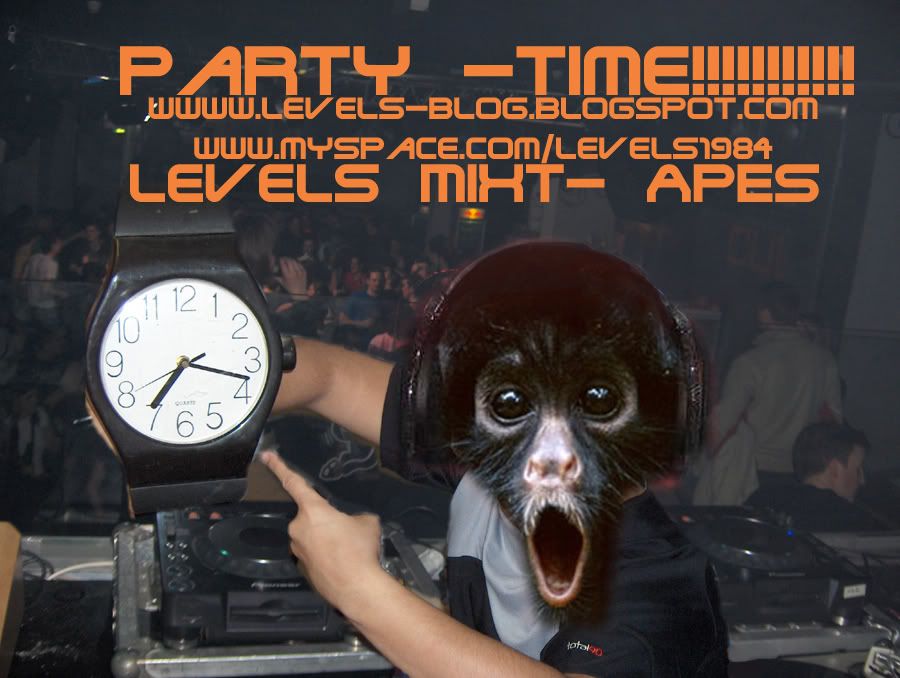 My mixtapes are the tracks i bought recently put to the test in a fresh mix....
But thats not what i sound like at partys!! Because at partys i mix it all up!!!
And that would sound a little like this!!!
http://www.zshare.net/audio/107010896381781c/
tracklisting:
1 When Saints Go Machine - 'Kids On Vacation (Clark Able Remix)
2 White girl lust - go and get it (sir nenis and push ups remix)
3 HiJack - Shimmy
4 Ralphi Rosario - U used to hold me (80's club edit)
5 Santiago & Bushido - For what
6 Riva Starr - I know you want my thang
7 N Annan & E Solo - Handz up (stanton Warriors remix)
8 Mowgli - get down feat. mc zub(mowgli hip house mix)
9 Def inc - Waking The Dread (Switch Remix)
10 GROVESNOR - Drive Your Car (Oliver_$_remix)
11 Top Billin - Shake My Ass
12 Boy 8 Bit - things that freaks are made of
13 Jaydee - Plastic dreams (laidback luke bootleg)
14 Paul Johnson - I'm alone untill you show me
15 Hugg & Pepp -Pung
16 Armand van helden -Get on the Donkey
17 Veros Vench - Roll it (the bulgarian remix)
18 Dj Jeroenski - Back once again (lee mortimer remix)
19 Sawtooth Sucka - Back in town
20 Fischerspooner - The Best revenge (oliver koletski remix)
21 Bumblebeez- Rio (herve remix)
22 Blaqstarr - Shake it to the ground (switch 'n' santogold remix)
23 Magik Johnson - The Bushman (Crookers Remix)
24 The doors - People are strange (bootleg remix)
25 Alex Gopher - Aurora (riot in belgium & Knightlife rmx)
26 High Powered Boys - Hoes Get down
27 Tc Crew - Once bitten (bitten beats mix)
28 Young mc - Bust a move (diplo remix)
thats a lot of trax in one houre!!!!